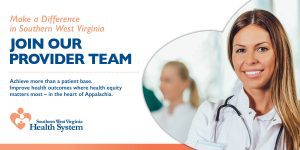 Our provider  team is comprised of:
Medical Doctors
Doctors of Osteopathic Medicine
Doctors of Internal Medicine
Physician Assistants
Nurse Practitioners
Our health center location operating days/hours are:
Monday-Friday 8am-6pm
Our Lincoln Primary Care Center location is open Monday-Friday from 8am-6pm and Saturday from 9am-6pm
Provider schedules are determined during contract discussion
Our school based health center location operating days/hours are:
Monday-Friday 7:30am-3:30pm
Follow the established school system calendar year
Opportunity to work at an established health center outside of school calendar determined during contract discussion
In addition to competitive compensation, our benefits package includes but is not limited to:
As an organization that operates health centers in Health Provider Shortage Areas, HPSA, you may qualify for loan repayment assistance
Health/Dental/Vision Insurance
Life Insurance
Holiday/Sick Leave/Vacation Pay
Retirement Contribution
And More!
Healthy communities, it's why we're here.  If you are looking to join a team of professionals dedicated to providing quality-driven family medicine initiatives to support the health and wellness of the residents in the counties we serve, we want to hear from you!  Please email your letter of interest, county of interest, and resume to: lisa.leach@swvhs.org
Provider Careers
Achieve more than a patient base.  Improve health outcomes where health equity matters most – in the heart of Appalachia!
We are currently seeking Physician Assistants and Nurse Practitioners for open positions!  Please email your:
Letter of interest
County of interest
And resume
Since opening our first clinic doors as Lincoln County Primary Care Center in Hamlin, West Virginia in 1975, Southern West Virginia Health System has been committed to providing local access to quality-driven healthcare services to the residents and families of the communities we serve.
Our people make that access to care happen!
Here you will find a team-oriented environment of dedicated individuals putting their professional skills to work for the health and wellness of our patients.  But you will also find something else.  The ability to take care of what matters most to you, your family, as well.
As our organization has continued to grow over the years, so have our provider opportunities.  We operate primary care facilities, school-based health centers, pharmacy services, and more, in Boone, Cabell, Kanawha, Lincoln, Logan, Mingo and Wyoming counties, and are always looking for professionals who are seeking the right opportunity to contribute their professional skills in a team-oriented environment where taking care of families, in every age and stage of life, meets their professional goals.