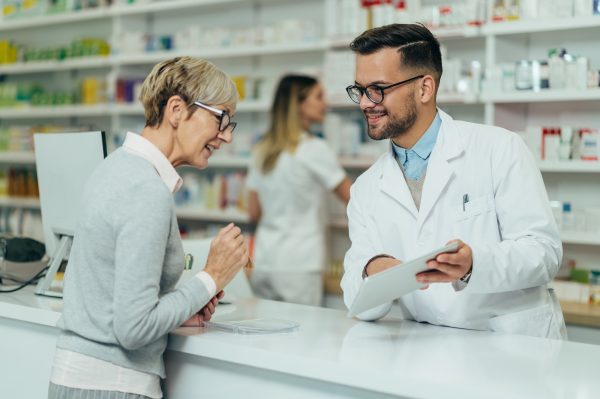 As part of our integrated care model, Southern West Virginia Health System currently operates six pharmacies across our footprint with a goal of improving the overall health and wellness of our patients and the communities we serve. Each of our pharmacy locations provide:
Prescription medications
Over-the-counter medications, vitamins, and first aid supplies
The ability to speak with our pharmacist on duty who can answer any questions you may have about your medications
Perhaps one of the biggest advantages of utilizing one of our pharmacy locations is the peace of mind knowing that your medical provider and pharmacist are working side by side to help you achieve living your healthiest life.
What are the days and times your pharmacy locations are open?
All six of our pharmacy locations are open Monday-Friday from 8:30 am to 5:30 pm, with the exception of noon to 1:00 pm when they are closed for lunch.
Do your pharmacies have a drive-thru?
Yes four of our six locations do have drive-thru capabilities:
Lincoln Primary- Rexcellence Program located at Lincoln Primary Care Center
Dennis' Pharmacy
Alum Creek Pharmacy located at SWVHS-Sand Plant
Man Rexcellence Program located at SWVHS-Man
Our Madison Medical Pharmacy located beside of our Madison Medical Clinic and Harless Center Pharmacy located at the Larry Joe Harless Center locations do not have drive-thru access, however they are easily accessible.
What are some over-the-counter medications and vitamins I can find at your pharmacy locations?
Some common items you may find at any of our pharmacy locations include but are not limited to:
Allergy relief products
Vitamins such as B12, B6 and Vitamin C just to name a few
Pain relief
First aid
Digestive aids
Skin relief
Do you offer a sliding fee program to help those who have financial concerns cover the cost of their medications?
Yes. Being a Federally Qualified Health Center (FQHC), we operate in a manner that no patient will be denied services due to an individual's inability to pay. For those patients who meet the eligibility criteria for our sliding fee program, we provide many medications that are prescribed at a discounted rate.
However, there are some items found in our pharmacies that are not eligible for a sliding fee rate. Items that are not eligible for sliding fee discounted rates are controlled substances, pharmacy retail, and over-the-counter products.
What other services are offered at your pharmacy locations?
Our pharmacists are dedicated to providing our patients with the best customer service experience possible when they visit one of our pharmacies. In addition to filling your prescription our pharmacists also provide:
Medication Counseling
Medication Therapy Management (MTM)