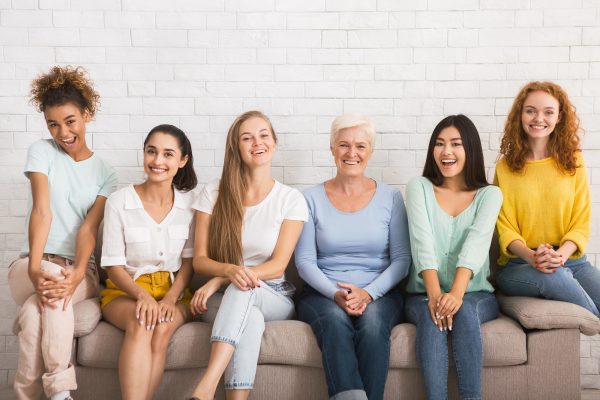 With new developments that continuously improve the detection and treatment of conditions that adversely affect women, staying up-to-date with your primary care provider appointments has never been more impactful for your long-term health and wellness.
We tend to think of women's health in terms of:
Important health screenings for early detection of Breast & Cervical Cancers
Family Planning
Prenatal and after care for women who are pregnant or have recently given birth
Care and conversations that are specific to women who are going through menopause
Care and conversations that are specific to women who have completed menopause
But, it is important to remember that there are more reasons for women to stay current with yearly primary care provider appointments:
Women who are caregivers are at greater risk for poor physical and mental health, including depression and anxiety
Women with disabilities are at higher risk for not receiving health screenings as recommended
Women with heavy menstrual bleeding, known as menorrhagia, impacts one out of every five women, and in some cases, can be the most noticeable symptom of a bleeding disorder that can be treated
What is gynecology?
Gynecology is a branch of medicine that focuses on the function and diseases specific to women and girls that affect the reproductive system.
Why is it important to establish a health history and stay up-to-date with screenings specific to women's health?
The advancement of medical science has made a positive impact on the health and wellness of women's reproductive health with regards to immunizations, sexually transmitted disease prevention & treatment methods, pharmaceutical therapies, health screenings for the early detection of certain cancers, and fertility concerns. For all of these reasons, it is important for puberty-age girls and women to establish a good health history with a family medicine/primary care provider.
Can a family medicine/primary care provider perform the medical services that are specific to gynecology?
As an organization committed to family medicine, our providers can provide services such as a pap smear for cervical cancer screening, a clinical breast exam (CBE), and other exams/tests that diagnose and treat conditions specific to women's reproductive organs and health. In addition, they can order vaccinations such as the Human Papillomavirus, commonly referred to as HPV vaccination, for those patients eligible to receive this important vaccine that protects against this virus that can lead to cervical cancer.
What women's health/gynecological services does your organization offer?
Our organization is able to provide services specific to women's reproductive and organ health at a number of our locations. As a federally qualified health center focused on providing access to quality-driven family medicine services to our rural communities, we provide
Family Planning
Cervical Cancer Screening
Provider and access partner to West Virginia Breast and Cervical Cancer Program
In addition, our primary care providers also make referrals for our patients to receive services outside of our organization as recommended by the American Academy of Family Medicine and the Centers for Disease Control for:
Breast Health & Mammogram Referrals
Bone Density Screening Referrals
Ovarian Cancer Risk Assessment
Nutrition Education
How long is a Women's Health appointment?
We schedule women's health appointments for approximately 30 minutes. This allows you and your provider time to not only conduct the exams specific to this type of appointment, but to encourage you to have a conversation with your provider about any changes you have noticed or concerns you have, as well. It is important for women to take care of themselves, so that they in turn can take care of those they love. We want women to feel heard and supported throughout every change they encounter through their women's health journey. Healthy communities, it's why we're here.