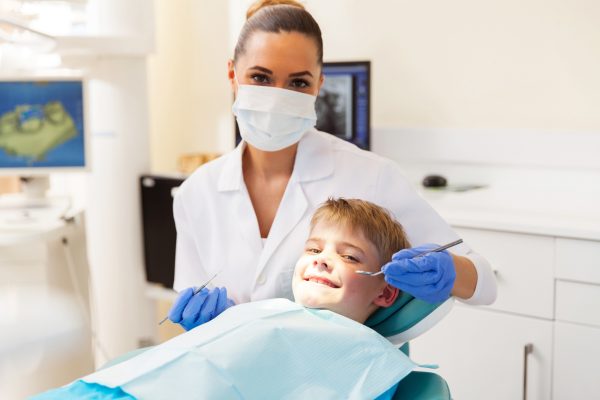 Dental care is important to our overall health and wellness. Oral diseases, which range from cavities and gum disease to oral cancer, cause pain and discomfort, leading to complications that can impact our health in other ways.
Making our dental health a priority is as important as seeking medical care. That is why we have an integrated approach to providing preventive dental services within our health system.
We provide year-round accessibility to preventive dental services at:
Logan Wildcat Center
LCHS Panther Center
SWVHS-Sand Plant-services to begin summer of 2023
We also provide mobile dental services through the use of portable dental equipment to school-aged children in our communities. These services are provided at a number of school locations in our service areas on a rotational basis throughout the school year.
What is a dentist?
A dentist is a doctor who diagnoses and treats oral health conditions. Dentists specialize in taking care of teeth, gums, and mouths. Dentists go through extensive medical training and must receive an undergraduate degree and complete four years of focused training at an accredited dental school in order to practice dental medicine.
What is a dental hygienist?
A dental hygienist is a licensed health care professional who works with dentists to help patients maintain good oral health and dental hygiene. A dental hygienist helps to protect patients' teeth and gums by performing dental cleanings, which are important to the overall health of a patient. They also perform dental x-rays, apply sealants and fluoride treatments, and assist dentists during advanced procedures.
What are preventive dental services?
Preventive dental services refer to treatments that are designed to protect your teeth and gums from disease-causing bacteria as well as services that help stop issues before they start. Preventive dental services include:
Dental exams
Dental x-rays
Teeth cleanings
Sealants
Fluoride treatments
What is a dental sealant?
Dental sealants are thin coatings that are painted on the chewing surfaces of the back teeth, (molars) that help prevent cavities, (tooth decay), for many years. This process can be applied to a patient's teeth by a dentist or dental hygienist.
What is a fluoride treatment or varnish?
Fluoride is a mineral that can strengthen the outer coating on teeth which is referred to as tooth enamel. A fluoride treatment, or varnish, is a concentrated form of fluoride that is painted onto the top and sides of a patient's teeth by a dentist or dental hygienist.
How often do adults need a dental cleaning by a dental hygienist?
Along with brushing your teeth and good flossing habits, it is recommended that you receive two dental cleanings per year from a dental hygienist.
At what age should children begin to see a dentist?
The American Academy of Pediatric Dentistry recommends that children, beginning at the age of one or when their first tooth emerges, see a dentist every six months. As their teeth come in and begin to touch, it is also recommended that you talk with the dentist to determine when to assist them with the process of flossing.
What dental services are considered restorative dentistry?
Restorative dentistry are services and procedures that repair or replace damaged or missing teeth. Restorative dentistry treatments include:
Fillings
Crowns
Bridges
Dental Implants
What is the difference between a dentist and an endodontist?
An endodontist is a dentist who has chosen to become a specialist and focuses on diagnosing tooth pain, root canal treatment, and other procedures relating to the interior of the tooth. An endodontist completes an additional two years or more of training beyond the training received in dental school to become a dentist.