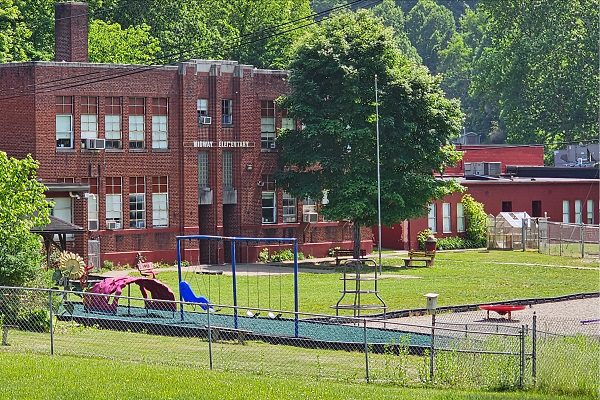 Helping our children maintain their health and wellness through on-site access to our Mustang Health Center at Midway Elementary School is important to us at Southern West Virginia Health System.
The goal of our school-based health center is to provide the children in our community with easier access to healthcare services to:
Help meet student care needs as they occur during the school day
Shorten the time taken to diagnose a health-related condition and begin treatment
Assist parents with helping their child/children to be seen by a provider without having to take time off work or travel to another location for diagnosis or treatment
Provide convenient access to well-child visits, immunizations, sports physicals and more
What type of services can my child/children receive at Mustang Health Center?
The staff at our Mustang Health Center are trained and equipped to provide care for:
Treatment for minor cuts, abrasions, sprains, and strains
Treatment of short-term illness
Management of long-term conditions
Immunizations
Sports Physicals
How can I arrange for my child to participate in receiving care at Mustang Health Center?
In order for your child/children to be seen at our Mustang Health Center, a parent or guardian must return a completed school enrollment and consent form to our school-based health center. For easy access to this form, we have provided a clickable pdf that you can download, fill-out, print out, and return to our school-based health staff. If you would like a hard copy of this form, just let our staff know and they will be happy to assist you.
Do I need to fill out a new school-based health center enrollment and consent form for each school year?
Yes. Each school year a new completed enrollment and consent form will be needed.
Will you contact me if my child has been seen by a staff member at Mustang Health Center?
Yes. After each visit, the parent or guardian will be contacted by phone, or in cases where we cannot contact you by phone a letter will be sent home with your child, to explain the reason for the visit and a treatment plan if one is necessary.
Will my insurance be billed for the services provided at Mustang Health Center?
Yes. Actual payments are not collected at the school-based health centers at the time of visit. However, services are billed to the student's insurance on file. Parents will receive statements in the mail regarding billing.
Mustang Health Center Providers
Need Immediate Assistance?
Call 911 if you are experiencing a life-threating emergency.
Experiencing additional symptoms or issues following a recent visit and our location is closed? For after hours assistance, call 304-756-1007
Mustang Health Center Services
Ancillary Services